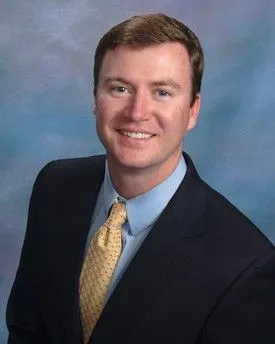 Michael Tyler, DDS
El Cajon, CA Dentist
Granite Hills Dental Team


Dr. Michael Tyler was born in San Diego, and with the exception of time away for school, has called East County, home, for his entire life. Dr. Tyler graduated from West Hills high school in Santee and after attending college in South Dakota and Long Beach, he returned to complete his biology degree at San Diego State University. Dr. Tyler attended dental school at the University of the Pacific School of dentistry (or UOP, though now called Arthur A Dugoni School of Dentistry). The education he received at UOP taught him the value of comprehensive patient care and a gentle caring touch. This approach helped Dr. Tyler mold a philosophy of patient care that pays attention to the needs of the patient as a whole, instead of just a set of teeth. Dr. Tyler continues his education on the advances in all fields of dentistry so he can address more needs and minimize the need of patients to be referred to other clinicians. Since graduation in 2004, Dr. Tyler has worked locally and has established a reliable network of specialist to address your dental needs should that be required.

As part of his commitment to further his education, Dr. Tyler is a member of several dental associations and clubs devoted to the continued education of Dentist.
He is a member of:
San Diego Mini Implant Residency
DOCS (Dental Oral Conscious Sedation)
Dr. Tyler and his wife Michelle were married October 2012 and reside here in El Cajon. They are the proud parents of a little girl, Mia, and her two younger twin brothers Brody and Tanner. When not at the office, Dr. Tyler enjoys the family time even if it means a lack of sleep (please excuse the bags under the eyes!) The family spends many weekends at their vacation spot in Palo Verde, CA where they enjoy the river during the warm months and hiking and ATV's in the mountain trails during the cold months. When a good photo opportunity presents Dr. Tyler enjoys capturing the moment and you can see some examples of those shots at the office.